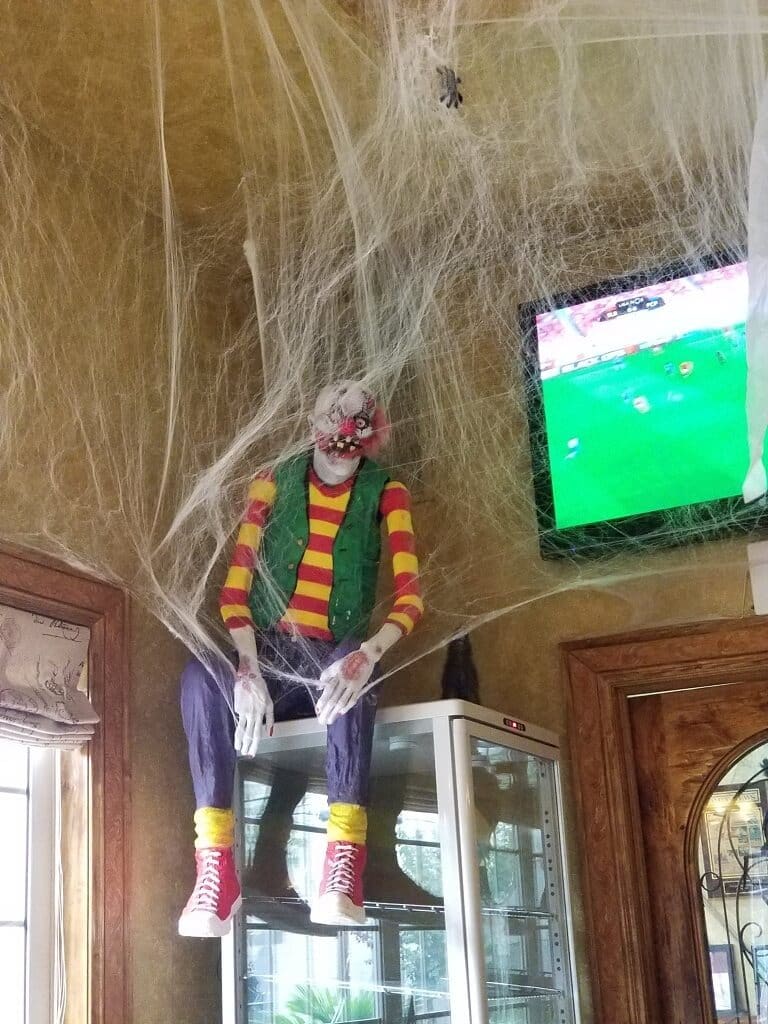 Who else is ready for crisp fall weather, costumes, and tasty treats?
At Allegro Seafood Grill, we couldn't be more excited for Halloween and all things October.
Join us!
Our heated patio is open and filled with spooky fun. Come on in to savor some incredible seafood at the best Portuguese restaurant in Newark and get into the Halloween spirit.
Eat, Drink, and Be Scary All Month Long on the Patio
The New York area has some of the best Halloween attractions in the country. At Allegro, we like to go big for Halloween, too.
Savor a Festival de Marisco Grelhado (Seafood Lover's Platter for Two) from the best Portuguese restaurant in Newark. This dish is available either hot or cold.
Maybe a hot appetizer sounds like it would hit the spot?
Dine on our fresh raw oysters inside next to Jason Voorhees.
And of course, October is the perfect time to breathe in the chilly fall air outdoors while warming up with some Feijoada Mediterranea de Buzios (Mediterranean Conch with White Bean Stew) or one of our daily specials.
Join Us This October at the Best Portuguese Restaurant in Newark, New Jersey
Other seafood restaurants in Newark can't compete with Allegro for Halloween. Stop by to unwind with a cocktail on our haunted heated patio during Happy Hour or check out our wine list.
Our serene patio and indoor seating area are decked out for the season – come in and enjoy some of the best Portuguese food.